In business, it is very normal to use legal services in order to resolve arising disputes. Especially, legal services are very indispensable since Vietnam has less public service satisfaction. Sometimes the legal issue can be quickly resolved by a law firm but it lasts indefinitely by another law firm. Therefore, finding a good law firm is extremely important and it should have the utmost care in evaluating legal services.
You can evaluate the law firm service quality through past achievements, attorney's profile or the recommendation of your clients (the ones you trust). In addition, you should consider deciding whether to cooperate or not if your lawyer displays some of the characteristics below since they are usually unprofessional:
1/ Always say: "We can absolutely do this":
This is a kind of overwhelming response to get the project without considering whether the project is within their expertise and if they can support a customer or not. These lawyers often play it by ear when they encounter problems.
Although improvisations are very important, legal services essentially need to be prepared to take everything under their control. Some improvisation can degrade the quality of work and service and even make the problem worse.
2/ Proud to have an extensive relationship with the government:
There are a number of Law firms who are proud to have a close relationship with the authorities and it can help businesses resolve legal issues. For a centralized management country like Vietnam, it is extremely important to have a close relationship with government agencies. Problems can be resolved very quickly if you have a good relationship. Without a good relationship, however, legal issues will take a lengthy amount of time to be resolved, if at all. However, it is difficult to verify whether the relationship between legal advisers and state agencies is credible. Also, it does not include the impact of personnel turnover within the government. Due to the relationship being something uncertain, it is extremely risky to put legal success or failure, solely based on human relationships. In other words, the core is the legal basis and the human relationship is just a lubricant to make the system work better.




Master the legal basis is still the most important criteria to consider when choosing a lawyer
3/ Unclear quotations equal higher cost:
This point is arisen easily by the attorneys who deal with issues primarily based on relationships. Due to a weak legal basis, it is easy to be rejected by expert opinion or public servants, which in turn costs more time and (unofficial) money.Also, this is not accompanied by a commitment (commitment to cooperation, commitment to fulfillment, etc.). Without commitment, we have to continue to change plans and it definitely requires more costs and it may repeat endlessly. Moreover, there is no guarantee that the lawyer will actually pay the amount specified. There is no evidence to deny that the attorney himself presented the story to take money from the client.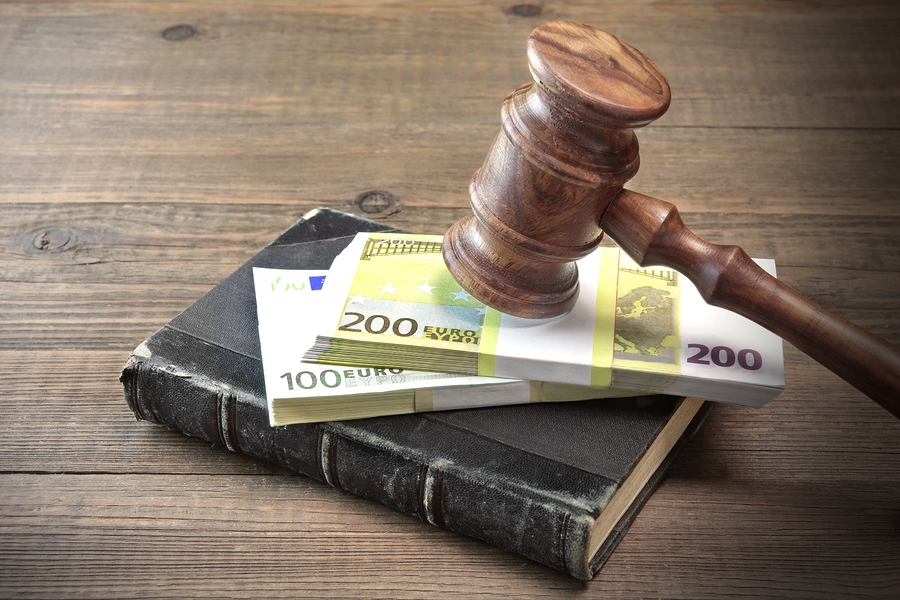 Clients are often charged with unclear fees when using legal services
To limit the above circumstances, foreign enterprises often prefer using large and reputable law firms. Foreign lawyers in these offices have good thinking and compliance. Their legal argument is very logical and strict. However, their service sometimes incurs much time and money in Vietnam. How to balance forms to maximum efficiency is very important.
In fact, we recognize that the combination of external legal services and internal human capacity is most effective. Thanks to the local staff, who can easily work and have the ability to negotiate well with government agencies, businesses can quickly resolve issues as well as easily verify information from law firms. It means problems can be solved quickly. In addition, local staff learns how to work professionally from lawyers with regard to legal clarity, reciprocity with government agencies, etc… Day by day, local staff will improve their processing capacity and they can reduce the proportion of time spent using law firms, taking advantage of their ability for the business.
Are you able to answer "Yes" to this answer for your concern? You're on the right track! But finding the perfect candidate isn't always easy. The problem is that many enterprises have not established representative offices or legal entities so they can not recruit staffs. In this case, you can refer "Staffing service for market entry", this service will help you get more employees without directly recruiting (then you can transfer that employee to be your official employee if necessary). As a leading staffing agency in Vietnam, HRnavi has over two decades of experience serving local businesses. Our expert recruiters can help you find temporary, part-time or permanent additions to your staff. Contact us today to find out more.

More articles about Vietnam Staffing Service: