The fastest way
to start your business in Vietnam
Without establish Legal entity or Representative office
Without directly hiring staff (no worries about labor issues)
BUT
Having rich market information, business relationship and distributor network
Having advice from experts and professional business consultants
Without establish Legal entity or Representative office
Without directly hiring staff (no worries about labor issues)
BUT
Having rich market information , business relationship and distributor network.
Having advice from experts and professional business consultant
Tasks you need to do
before investing in Vietnam
Acquire market reports from research companies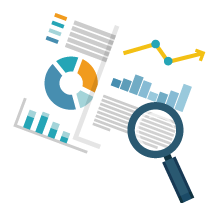 Understand market overview
Lack information about a specific market
Lack a detailed action plan
 Read more
Visit clients, suppliers, partners and listen to them directly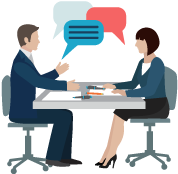 Have access to the details of the industry with accurate and highly-reliable information
Lack of market information
Do not have enough time
High opportunity cost
 Read more
Operating by yourselves or consulting companies

Necessary to prepare a project profile carefully in order to be approved by Board of Directors.
The paper work is time-consuming
Establishment of Legal Person
and Representative Office
Register a company with government agencies or delegate to law firms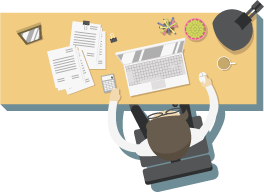 Restrict legal risks with advices from lawyers
Not be able to negotiate and build the relationship with government agencies
 Read more
Conduct recruitment or use headhunter sevices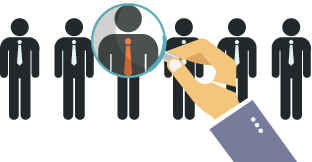 Seek out the suitable candidates.
Require HR department to manage employee-ralated issues
Compensate for labour in case of stopping business in Vietnam
 Read more
To sum up,
you normally need
to start a business in Vietnam with related risks.
You can almost start a business
right away
without suffering any risks.
HRnavi Staffing Service
HRnavi will provide you experienced staffs who will be on your behalf to conduct the projects in Vietnam. By understanding Vietnam market insights and business law, they will help you speed up the progress such as doing market research, building suppliers and distributors network, signing contracts with partners, etc which are important steps in your market entry plan.

These staffs will work under HRnavi supervisor. Beside that you pay the whole fee only for HRnavi and we will represent you to pay separate fees for employees.

 Read more
check_circle
Established since 2007
check_circle
One of the few is able to provide staffing service (acquired staffing license since 2013)
check_circle
Provide nationwide service (having office in both HCMC and HAN)
check_circle
Provide the best candidates to client by utilizing HCi-AS test, the No.1 characteristic test in Vietnam
check_circle
Database with more than 25.000 qualified candidates
check_circle
Owning large multinational clients base (more than 400 clients at Oct 2017)
check_circle
Speed up your project by having full-time staff
check_circle
Receive trustable market information from our experienced staff
check_circle
HRnavi will support all administrative procedures for your staff's business trips (booking air ticket, hotel…)
check_circle
Easily move our staff to be your permanent staff
Or stop staffing service immediately
1
Identifying Needs
Easily discuss with HRnavi about how skilled staff should be and your budget
2
Choosing
HRnavi provides you several potential candidates so that you can choose the most suitable one
3
Operating
You can ask dispatched staffs many tasks remotely (by phone, Skype, email, etc.) to progress your projects
4
Payment
Instead of paying separate fees, you pay service fee only to HRnavi every month.

A Japanese perfume company explored the Vietnamese market by selling products through dealers. The Japanese project leader initially visited Vietnam once a month to promote the agency as well as search for some new clients. This trip was not full time and the revenue did not meet expectations. Therefore, BOD decided not to set up a representative office in Vietnam. At that time, HRnavi introduced a salesman having a very good chemical background and strong sales experience. He collaborated with agents and visited large customers. After a year, the company received a big order from a well-known beverage producer in Vietnam. Revenue then had been doubled. That project finally got the approval, the board decided to establish the company in Vietnam.

American Company specializes in Resource Management System Solutions. The representative Office had been established to promote the market, including activities such as organizing seminars, accessing to large enterprises. After a period of promotion, the results were expected and company did not need to continue promoting the brand. However, the company still needed a commercial representative, HRnavi had assisted in hiring a highly skilled foreign language staff with knowledge of Sales and experience in resource management software.

A Japanese garment company specializes in ordering products at factories in Vietnam. The Japanese in charge regularly visited Vietnam to control the quality of the orders. The problem was that the company had spent a lot of money on traveling and that person in charge could not reciprocate immediately because of the direction of work through the interpreter. At that time, the company did not expect that it was possible to find a Vietnamese who could help them in this field. HRnavi had assisted in hiring a staff with long-time experiences in the garment industry and good language skills. This employee had exceeded than all expectations. After 2 years, business development had been very fast, the company had decided to set up the representative office and proceed to build factories in Vietnam.
Other Clients




arrow_back
Previous
arrow_forward
Next